Join NextArch Foundation, and build the next-generation microservice architecture for heterogeneous infrastructure design together.
JOIN NEXTARCH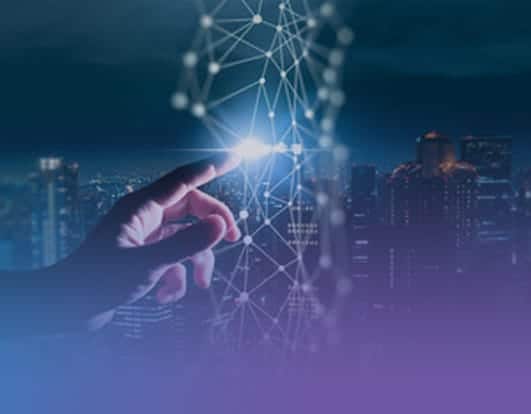 We invite you to contribute to the technical project and to take an active role in supporting the growth and evolution of "Next-Generation" technology.
NextArch mission focuses on open source collaboration to enable the next-generation architectures for microservices use cases. 
Key Numbers
As part of the Linux Foundation, we provide support, oversight and direction for fast-growing, heterogeneous projects.
Thank you to all NextArch collaborators for their commitment to building "Next-Generation" technology together:
Benefits of Joining NextArch
Organizations join NextArch Foundation because they want to take an active role in supporting the growth and evolution of the ecosystem.
NextArch Foundation is a constellation of open source projects. Collaborators of NextArch Foundation leverage many programs to engage with our project's ecosystems and share their stories.
As a Collaborator you can participate in:
End User Case Studies: End User stories help elevate the technical conversations to business objectives and challenges. This program features real-world use cases and the impact these heterogeneous technical projects are having on end users' businesses.
Speaking Opportunities: NextArch Foundation organizes a number of small events around the world and is invited to speak at many others. We often ask collaborators to support and represent heterogeneous technology at such events.
Ambassador Program: Become a heterogeneous technology advocate and be recognized for your expertise in the heterogeneous space. You will be empowered to educate local communities around the world to learn about heterogeneous projects and technologies.
Linux Foundation Membership: The Linux Foundation (LF) is the organization of choice for building sustainable open source ecosystems. You can choose to join the LF. This allows your organization to engage with the larger open source community, including representatives from more than 1,000 of the top technology companies around the world.
Collaborators of the NextArch Foundation can network and help shape the market.
As a collaborator you can participate in:
Certified Projects: The Certified program ensures that your version of projects supports the required APIs.
Project Certified Service Provider(xCSP): The xCSP program highlights a pre-qualified and vetted tier of service providers who have deep experience helping enterprises successfully adopt heterogeneous technology.
Project Training Partner (xTP): The xTP program features training providers with deep experience in heterogeneous technology training.
Training and Certification: NextArch Foundation in partnership with Linux Foundation, manages training and exams for our projects. In particular, we run training and certification for projects with Certified Project Administrator (CxA) and Certified Project Application Developer (CxAD).
TOC Contributor: NextArch Foundation's Technical Oversight Committee (TOC) provides technical leadership to the NextArch community.
Broaden your reach and awareness in the community with NextArch Foundation marketing programs. As a collaborator you can participate in:
NextArch Marketing and Outreach Committee: Participate in the MOC to engage with your peers in the heterogeneous space.
NextArch Webinars: Cost-effectively showcase your organization's thought leadership by educating new and existing community collaborators about best practices, trends, and new technologies.
NextArch Blog: Showcase your thought-leadership and industry commentary, as well as share technical walkthroughs for heterogeneous projects here.
NextArch Summit + Global Cloud Native Open Source Summit: NextArch Foundation organizes conferences for heterogeneous technologies, with over 1000 attendees at each event.
Questions about NextArch?
Looking for a helpful presentation you can use to build support for joining NextArch? View the overview deck.