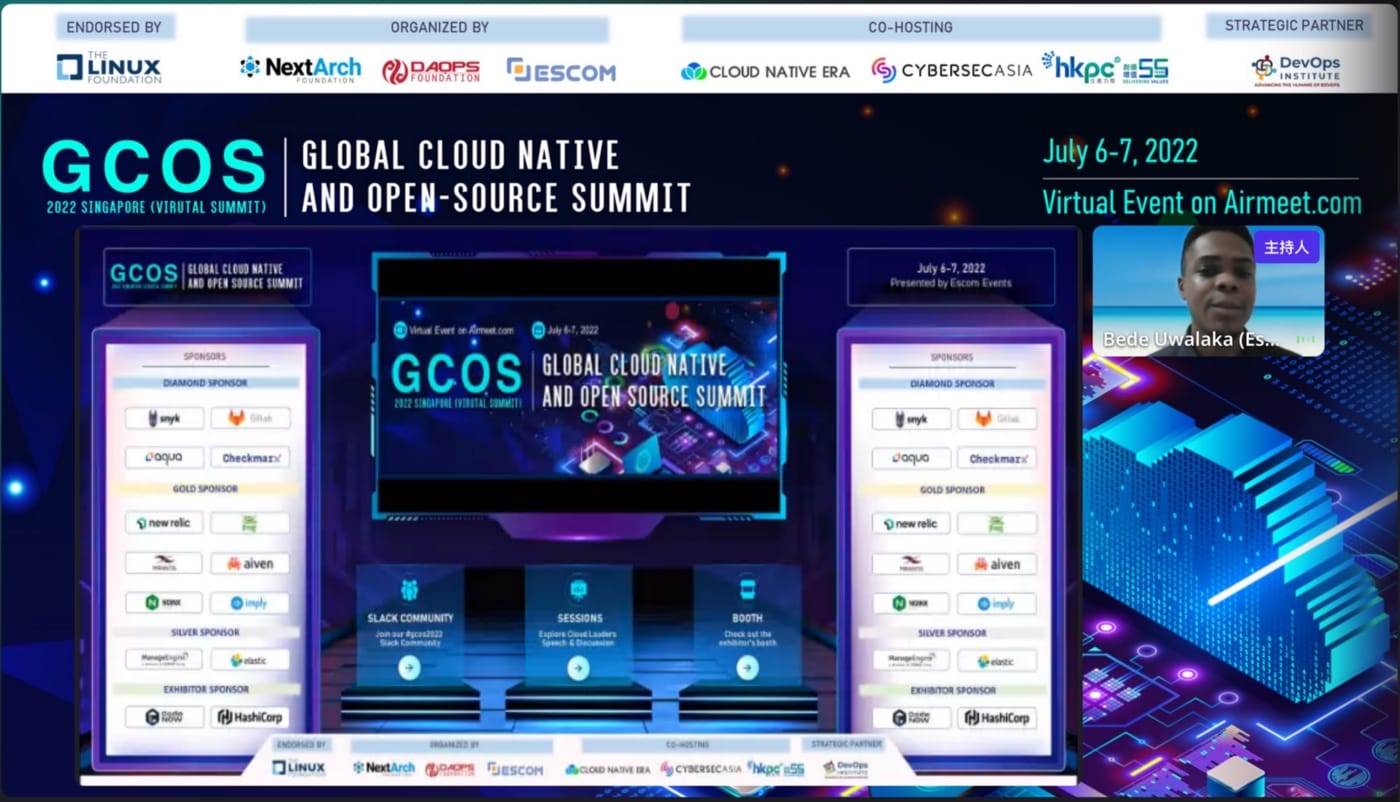 Global Cloud Native & Open Source Online Summit 2022, endorsed by Linux Foundation, organized by NextArch Foundation, DAOPS Foundation, Escom Events, co-hosting by Cloud Native Era and CyberSecAsia.org, focused on a full range of cloud-native & open source technologies and is committed to defining the standard of the next generation of software engineering. It aims to unite leaders to share their digital innovation, latest challenges, and best practices that will help the delegates understand and respond to the evolving challenges in the "new normal".
"Every tool brings learning costs and complexities that developers don't have the time to navigate yet there's the expectation that they keep up with accelerated development and innovation. NextArch Foundation will improve ease of use and reduce the cost for developers to drive the evolution of next-generation technology architectures." said Mark Shan, TOC of the NextArch Foundation.
Cloud-native technologies have achieved explosive growth in recent years. People don't even know they're using technology based on it, it's similar to the ubiquitous Linux that is now present in many other platforms and devices such as TVs, phones, refrigerators and even Mars rovers. People are often unaware of all the open source technologies underlying.
Based on the design philosophy of the cloud, cloud-native technology aims to help enterprises build flexible, reliable, loosely coupled, easy-to-manage, and observable application systems. Not only is Cloud-native a trending topic in cloud computing recently, but it is also one of the biggest trends in open source.
Many of the world's top open-source foundations and organizations have focused on cloud-native technology and have incubated cutting-edge projects that are leading industry standards.
In recent years, the word, next-generation, has been used in different technological scenarios to describe innovation in architecture, data storage, heterogeneous hardware and many more. Additionally, the speed of technological development is accelerating. According to the Gartner Hype Cycle, new technology and concepts will mature and change almost every three years. It is no surprise that the technology stacks are constantly changing.
Next-generation architecture describes a variety of innovations in architecture, from data storage and heterogeneous hardware to engineering productivity, telecommunications and much more. Until now, there has been no ecosystem to address this massive challenge. NextArch will leverage infrastructure abstraction solutions through architecture and design and automate development, operations and project processes to increase the autonomy of development teams. Enterprises will gain easy to use and cost-effective tools to solve the problems of productization and commercialization in their digital transformation journey.
"In the past five years, we've witnessed major advances in various technology domains such as cloud, artificial intelligence, IoT, AR/VR, quantum computing, serverless computing, and many more. These advances have produced enormous amounts of open source software assets. A core challenge is bridging all these technologies and software assets under a single next generation architecture that supports diverse computing environments and enables enterprise digital transformation. NextArch Foundation will be at the heart of this effort, building a community and enabling an ecosystem that brings together organizations and communities to address this challenge in an open environment." said Mark Shan.
The NextArch Foundation was establish last year, under the Linux Foundation, Focus on heterogeneous architecture, and multi cloud scenarios. It includes project incubation and industry solutions to solve the problems of compatibility of heterogeneous scenarios and the use of tools in digital transformation.
After only half a year, it is on the right track. Now, more than 60 companies and members come together, more than 10 new projects joined and over 10 interest groups settled, include the low-code and no code technologies in CloudDev, and explore the Next DevOps area, and have the cutting-edge Edge computing project and solution. And also Microservice SIG build interface standards for micro service. And so on.
Over thousands of active developers contribute in NextArch ecosystem projects.
###
About the NextArch Foundation
The NextArch Foundation was established in November 2021 and is a non-profit organization affiliated with the Linux Foundation. NextArch Foundation builds an open-source ecosystem of next-generation architecture suitable for enterprise development through an open and neutral governance model, promotes technological innovation and business growth, and uses project collaboration, best practices, industry exchanges, etc. Help enterprises digitally transform.
For more information, please visit us at nextarch.io